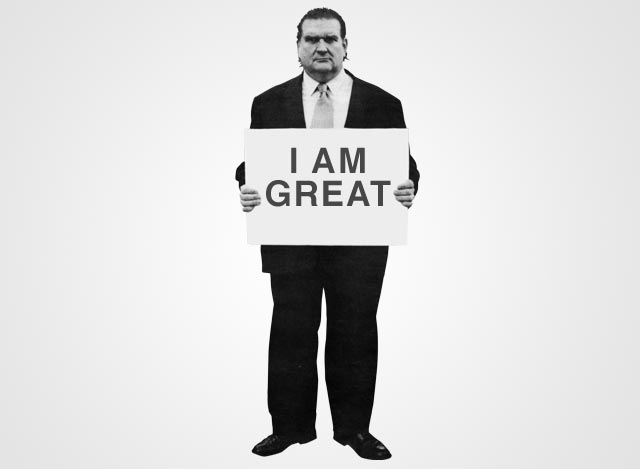 Many aspiring youth speakers want to know:
"How do I promote myself as a speaker without coming-off as proud, arrogant, or only interested in self-promotion?"
Here's a few practical thoughts and ideas in answer to that question:
EXAMINE your motive.
Let's begin with the obvious. If your motivated by pride, it will be obvious to everyone else (but maybe not you). It's difficult to hide pride and arrogance behind false humility. Your self-focused motive will ooze out of your mouth every time you have a networking conversation or go contact prospecting. Worst of all, according to James 4:6, "God opposes the proud…" You will not only be working against your own sinful nature, you'll be working against God Himself.
Realize there is a difference between pride and confidence in your ability to serve others through preaching, teaching, and speaking. Think about it this way, if you knew your neighbor was trying to build a deck in their backyard, and you were an expert deck-builder and carpenter, would you refuse to offer help just because you didn't want to come-off as self-promoty? In a similar way, offering to SERVE other youth pastors, churches, and ministries through your gifts and talents puts them first and you last. Seek to serve and not to be served. There's a big difference between CONFIDENCE and COCKINESS.
PRAY and ask God.
In Matthew 7:7 Jesus said, "Ask and you shall receive. Seek and you shall find. Knock and the door will be opened to you." Your Father in Heaven is waiting for you to partner with Him so that He can use you to preach the Gospel, encourage His people, and equip believers for the work of the ministry.Remember what James wrote, "You don't have (more speaking engagements), because you don't ask (for more speaking engagements)." Make sure you are prioritizing abiding in Christ and asking God to open doors for you through prayer.
ASK for the gig.
Too often, many youth speakers fail to take the time to ask for the speaking gig. There is a tendency to shrink back in fear of rejection and not reach out, not make the phone call, and not ask the big question. A number of years ago, a great friend in ministry taught me the principle of Never Say Their "NO" for Them. When you start automatically crossing a bunch of names off of your list because you figure they will just say no, you're already setting yourself up for failure.
SEEK out the decision maker.
Networking and contact-prospecting can become discouraging when all you do is talk to a bunch of people who at the end of the day, don't make the decision as to whether or not you are the one who will come and speak at their event. Be persistent in figuring out WHO the right person is that you should be talking to about speaking at a given event, before you waste hours in conversation with people who don't have the authority to say yes.
KNOCK until the door opens.
Don't just give up when you don't get a reply to your email or a response to your voicemail. Keep knocking until you receive a date for a speaking gig, or a no. If you are told no, be bold enough to find out WHY they are not interested in hiring you to speak – It will show you where your marketing is weak, where your networking skills are week, where your negotiating skills are week, and maybe even where your speaking skills are weak. You can always turn a no into a future yes by sharpening your speaking ministry.
Be a FAITHFUL steward of the gifts God has given you.
Jesus tells the parable of the talents, where the servants who are FAITHFUL with their gifts and talents are entrusted with more. When you begin stepping out and speak professionally, there is an increased expectation that you will do a great job and be professional in all you do. If you are boring, lazy, unorganized, or unprepared, you will not be asked back or not be able to leverage one speaking opportunity into more speaking opportunities.
Interested in growing your speaking ministry but don't know what steps to take?
CLICK HERE for a FREE 30-minute Youth Speaking Breakthrough coaching session.